"Oh, the weather outside is frightful…"
Those lyrics from "Let It Snow" describe for a lot of us what's going on inside our minds and emotions this time of year.
But the rush and stress and budgets of our lives do not need to constrain the free spirit you truly are–the perfectly whole, gifted being–ever free, pure, and wise. Really.
Simply take a deep breath, listen to our Holiday Cheer Paraliminal, and access the essential nature within you. It gently prompts your inner spirit through the use of rhythm, melody, and metaphor—that's what Paul Scheele is so good at when he creates a Paraliminal.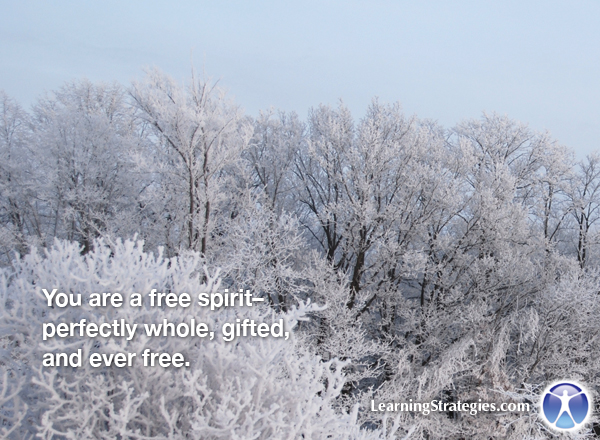 In a simple way, using Holiday Cheer helps you relax and find a peace-filled rest. In a deeper way, it helps you reconnect and heal the mind-body-spirit.
What a great gift you can give yourself.
And, it is only 16 minutes, which means there is time for listening before running to the office, or before the relatives arrive, or before bed.
Me? I like to listen Sunday mornings through December. It's a delightful ritual.
Happy Holidays.
To learn more about Holiday Cheer and all of our other Paraliminal programs, please click here.