What if there were a Paraliminal that unlocks the 25th and 26th hours in the day?
Super cool, huh?
Imagine, two more hours!
But there isn't, so drop it. You have 24 hours.
If you feel you never have time to do what you want… to spend time with loved ones… to get done what you need… to take a vacation… to change the batteries in the smoke detectors… to read a great novel (like mine!)…
…find 25 minutes to listen to the Conscious Time Paraliminal.

It will help shift your relationship with time, how you think about it, and how you spend it. Almost automatically. All you have to do is listen daily for a week. Since you're going to listen to a Paraliminal each day, you may as well listen to this one.
You'll still have 24 hours each day, but stress about time will diminish (you will be removing that calendar noose), and you'll feel happier about how you do spend time.
Paraliminals give you a great way to rejigger how you respond to what is going on in your world.
They help you look at things differently. They give you options, ideas, and clear ways forward.  All you have to do is listen.
To learn more about Conscious Time and all our other Paraliminal programs, please click here.
You can order the complete Ultimate You Library of 42 Paraliminals here.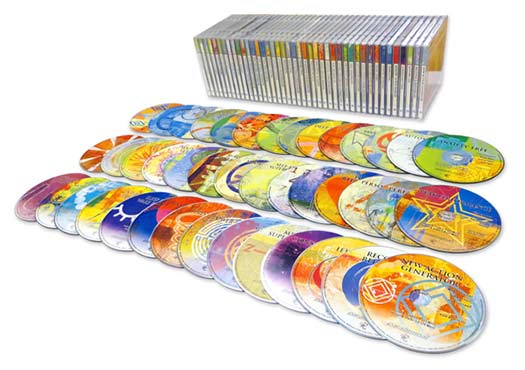 You can order your Complete Ultimate You Library of Paraliminals on CDs that we will ship to your home or you can get them as permanent downloads, and we're finding most people are choosing the convenience of downloads, plus there are no shipping charges or taxes and it is better for the environment.
As soon as you order the downloads, you can access the recordings through your permanent online Library. Just go to Paraliminal.com, and you'll see a "My Library" link at the top right of the page.
The recordings and the booklets will be there waiting for you. Within minutes you will be able to listen to any of the sessions.
You can easily download the recordings to your computer or device, or you can stream them whenever you are connected to the Internet.
You can read the booklets on your computer or device, or you can print them.
Your access to My Library will not expire. They will always be there for you. We have been in business since 1981, and we expect to be here long into the future supporting you in every way we can.
Your purchase automatically comes with a 30-day Satisfaction Guarantee.