You cannot get by on just your brains anymore. You need to trust your gut. The world is too crazy these days not to.
It can keep you safe, give you brilliant insights to further your success, and make your life a whole lot easier.
And, trusting your gut is simple to do—even for the most logical and analytical people among us.
While we might not fully understand how it work, it works! It's a powerful resource we all have.
The easiest way is to use the Intuition Amplifier Paraliminal. Daily for a week, and then periodically after that.
It will direct your nonconscious mind to help you:
Become aware of intuitive insights, images, feelings, and other whisperings of inner guidance.
Distinguish distracting noise, random thoughts, and other feelings from an authentic intuitive message.
Trust this inner wisdom.
Act on your intuition.

Don't get too serious about your intuition. That would be your conscious mind getting in the way.
Be open to it.
Play with it.
Go with the flow of it.
Notice intuitive messages, listen to what your gut tells you, and follow its advice.
To learn more about Intuition Amplifier and all of our other Paraliminal programs, please click here.
You can order the complete Ultimate You Library of 42 Paraliminals here.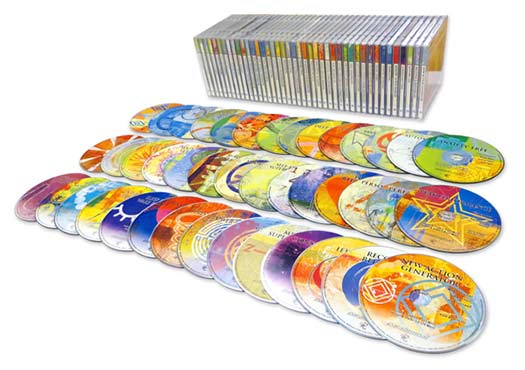 You can order your Complete Ultimate You Library of Paraliminals on CDs that we will ship to your home or you can get them as permanent downloads, and we're finding most people are choosing the convenience of downloads, plus there are no shipping charges or taxes and it is better for the environment.
As soon as you order the downloads, you can access the recordings through your permanent online Library. Just go to Paraliminal.com, and you'll see a "My Library" link at the top right of the page.
The recordings and the booklets will be there waiting for you. Within minutes you will be able to listen to any of the sessions.
You can easily download the recordings to your computer or device, or you can stream them whenever you are connected to the Internet.
You can read the booklets on your computer or device, or you can print them.
Your access to My Library will not expire. They will always be there for you. We have been in business since 1981, and we expect to be here long into the future supporting you in every way we can.
Your purchase automatically comes with a 30-day Satisfaction Guarantee.