Summertime, and sore bodies are aplenty.
Whether it comes from working in the yard or hiking a state park, Monday mornings can be a pain.
The easy solution is to listen to Recover & Reenergize Sunday night, and your body will feel great Monday morning.
I live out in the country, and my yard work consists of moving boulders, hauling wood, and full-on manual labor. It is much different from writing letters to you during the week. My summer Sunday nights are a cold beer and Recover & Reenergize.
Listening to that Paraliminal does a superb job of directing your nonconscious mind to help your body gain energy, begin healing, and recover more quickly.

We first created this Paralimnal for marathon runners. We would tell them to listen within a couple of hours after they finish and then daily for a week. And boy did that make a difference.
Your body is a workhorse of a vehicle for your journey through life. Much more amazing than a Tesla. Treat it well. Listen to Recover & Reenergize whenever you push it to its limits.
To learn more about Recover & Reenergize and all our other Paraliminal programs, please click here.
You can order the complete Ultimate You Library of 42 Paraliminals here.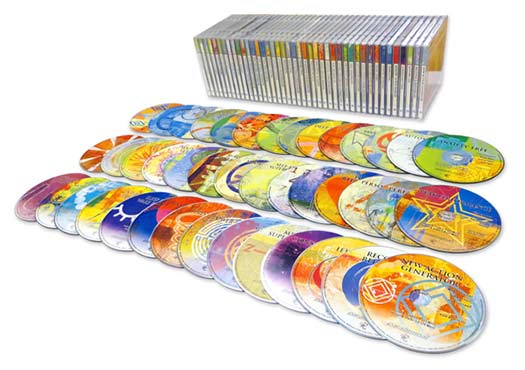 You can order your Complete Ultimate You Library of Paraliminals on CDs that we will ship to your home or you can get them as permanent downloads, and we're finding most people are choosing the convenience of downloads, plus there are no shipping charges or taxes and it is better for the environment.
As soon as you order the downloads, you can access the recordings through your permanent online Library. Just go to Paraliminal.com, and you'll see a "My Library" link at the top right of the page.
The recordings and the booklets will be there waiting for you. Within minutes you will be able to listen to any of the sessions.
You can easily download the recordings to your computer or device, or you can stream them whenever you are connected to the Internet.
You can read the booklets on your computer or device, or you can print them.
Your access to My Library will not expire. They will always be there for you. We have been in business since 1981, and we expect to be here long into the future supporting you in every way we can.
Your purchase automatically comes with a 30-day Satisfaction Guarantee.